STUDY TO SHOW YOURSELF APPROVED
BACHELOR OF ARTS
The Baccalaureate Degree is Northpoint's primary degree that broadens the student's educational experience focusing on Biblical and Theological studies. The program is designed to develop the student for Christian service and prepare him/her for life-long learning.
All Students Double Major:
Ministry Leadership
Children & Family Ministry
Student Ministry
Intercultural Ministry
Pastoral Ministry
Worship Arts Ministry
Apply Now
ASSOCIATE IN ARTS
The Associate in Arts degree program provides the student with a basic foundation in the humanities as well as ministry training.
AA Degree Concentrations:
Bible and Theology (62 Credits)
Specialized Ministry (62 Credits)
Assemblies of God Credentialing Process (65 Credits)
Apply Now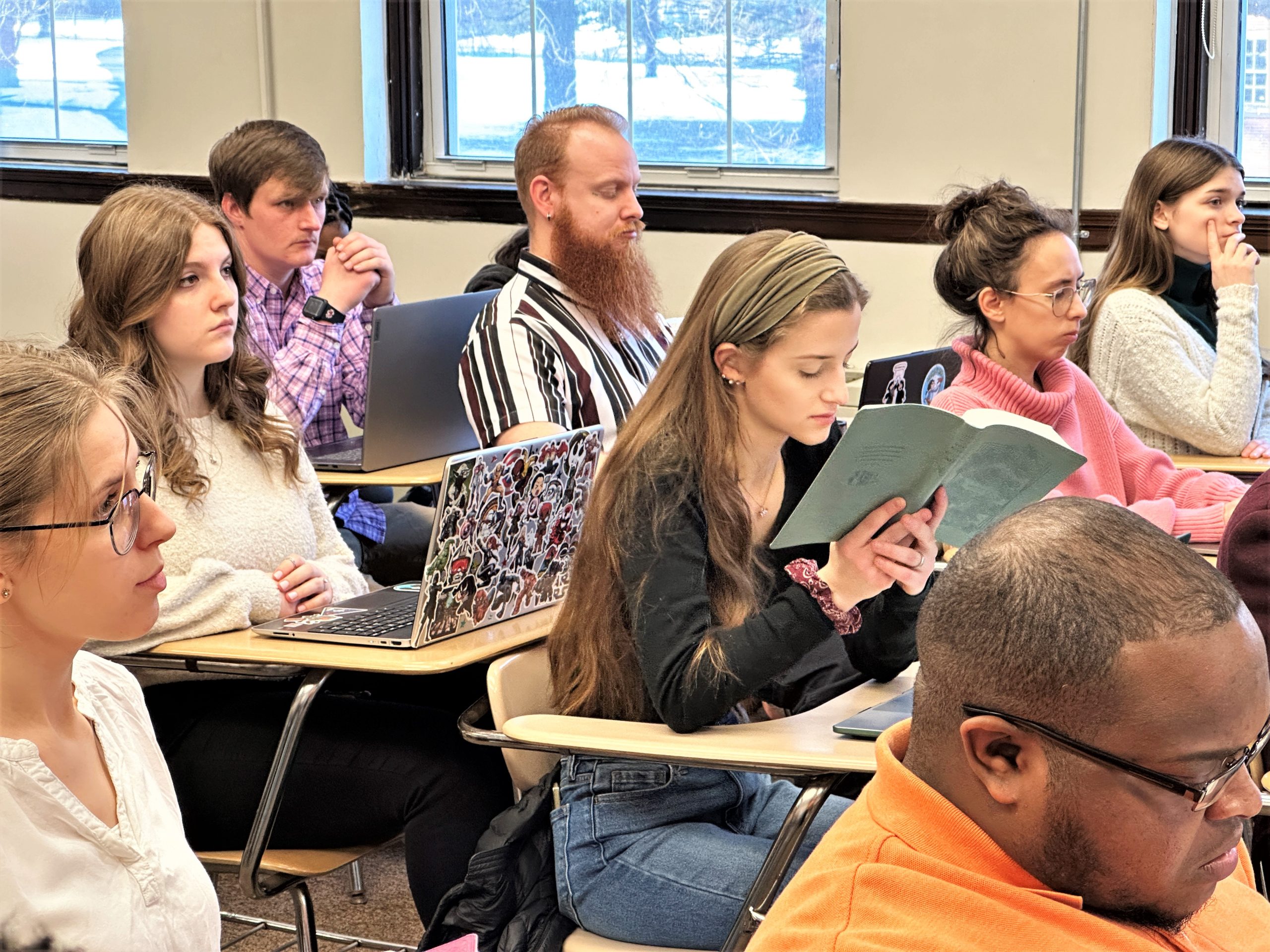 One-year certificate
Providing a Pentecostal Foundation for Life
Northpoint's One Year Certificate in Biblical Studies offers a strong foundation on which to build your Pentecostal faith. This full year of Bible, theology, and ministry classes will deepen your love for Christ, encourage your study of God's Word, and prepare you for lifelong, Spirit-empowered service to Christ in your family, your church, or in ministry.  
Apply Now
dual enrollment
Dual enrollment students earn credit toward high school completion as well as college credit toward a future college degree. The more classes students take, the further ahead they will be for college. Dual Enrollment courses are different than AP courses as no AP test is required at the end of the class; instead, students receive college credit if they pass the course.
Learn More
If you would like to connect with an Enrollment Specialist, then fill out the form and someone will get right with you.
Bachelor of Arts Courses
Freshman Year
Old Testament History and Literature
English Composition I
Preparing for Academic Success
Spiritual and Character Formation
New Testament History and Literature
English Composition II
Encountering God: An Introduction to Scripture
Missio Dei: Calling, Mission, Community
Ancient Western Civilization
Sophomore Year
Introduction to Business
Introduction to Psychology
Introduction to Systematic Theology
Hermeneutics
Introduction to (Vocational) Ministry
Essentials of Worship: Worship Arts Majors
Media and Marketing
Biblical Theology
Pentecostal Theology
Homiletics I
Vocational Elective
Junior Year
Introduction to Philosophy
Pentateuch
Bible/Theology Elective
Junior Internship 2 Semesters
2 Vocational Electives
General Education Elective
Gospels
Bible/Theology Elective
Senior Year
General Education Elective
Introduction to Ethics
Prophetic Books
2 Bible/Theology Electives
Luke-Acts
Apologetics
Bible/Theology Elective
Biological Science
2 Vocational Electives
See Academic Catalogue: Academic Catalog 2022-23
Associate in Arts
Preparing for Academic Success
English Composition 2
History and Literature
Hermeneutics
Introduction to Ministry
New Testament History and Literature
Encountering God: An Introduction to Scripture
Missio Dei: Calling, Mission, Community
Foundations for Public and Ministry Communication
Ancient Western Civilization
Spiritual and Character Formation
Pentateuch
Biological Science
Bible and Theology Elective (6 Credits)
1st year Internship
Gospels
Pentecostal Theology
Ethics
Introduction to Psychology (online)
2nd Year Internship
To view concentrations see: Academic Catalog 2022-23
FALL SEMESTER
Old Testament History and Literature
English Composition
Acts
Spiritual and Character Formation
Pentecostal Theology and Practice
SPRING SEMESTER
New Testament History and Literature
Encountering God: An Introduction to Scripture
Missio Dei: Calling, Mission, Community
Introduction to Ministry
Gospels
Dual Enrollment
Encountering God
Spiritual and Character Formation
Missio Dei
Ancient Western Civilization
Old Testament History and Literature
New Testament History and Literature
Preparing for Academic Success
English Composition 1
English Composition 2