Shared Learning
Northpoint Bible College is launching numerous Master of Arts in Practical Theology Cohorts starting Fall 2022!
Our cohorts offer flexible, peer-to-peer learning for experienced ministry leaders who desire something more for their ministry. You will grow deeper so that you may expand His Kingdom wider. Cohorts may meet in person if you are local to the Haverhill campus or virtually through Zoom. In a shortened format, cohorts will meet in small groups, once a week once per week in the Fall, Spring, and Summer semesters, for a total of 36-48 credit hours.
M.A. in Practical Theology Cohorts with concentrations on:
Pastoral Leadership
Preaching 
Spiritual Formation
Program Courses
Cohort Mentors
Each student will be assigned a ministry mentor for encouragement and synergetic innovation. Mentors will have a combination of advanced degrees and practical ministry experience they are willing to share in person, by phone, and email.
More Information:
For specific enrollment information please contact the Enrollment Office: 978-478-3489 or email: 

[email protected]

For specific academic information or questions please contact the Academic Office: 978-478-3451 or email:

[email protected]

or

[email protected]
WHAT WE OFFER
The graduate program is devoted to the centrality of Scripture, the Lordship of Jesus Christ, and a Pentecostal viewpoint in theology, ministry, and life. Positive and encouraging interaction among peers and mentors creates an environment conducive to transformation, thus enabling the leaders to engage in effective Pentecostal ministry. Spiritual Formation, Pastoral Leadership, Preaching, and Church Planting & Revitalization are key aspects of the program.
APPLY NOW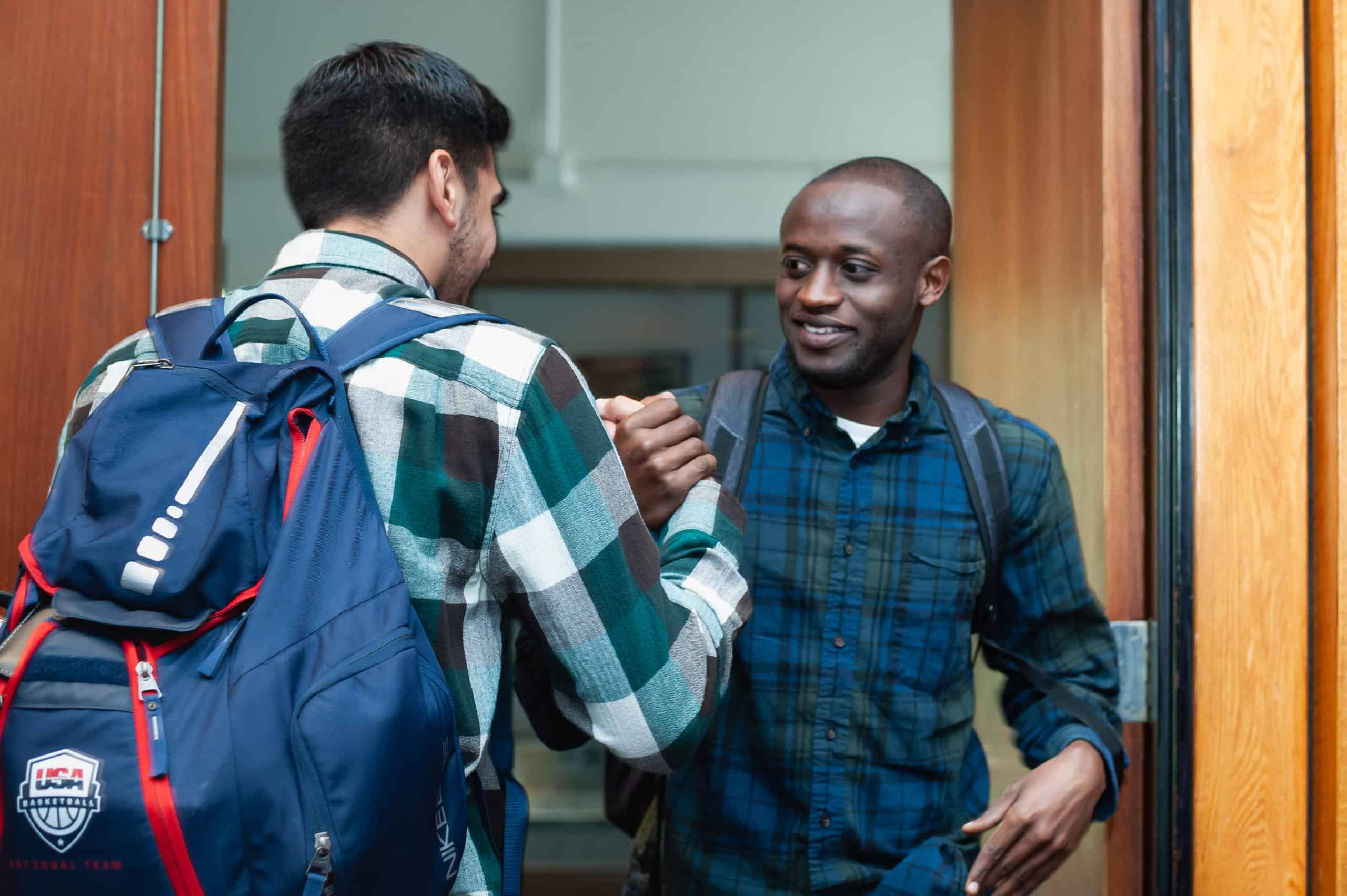 Can I Enter A Cohort With A 3 Year Certificate From My Bible Institute?
Yes! Yes! Yes!
Students who have a 3 or 4 year Bible Institute certificate may apply for the Graduate program based on the following conditions:
Present your certificate with your application

​
Pass a Bible Knowledge Exam with a 70%​

Present an academic paper to be reviewed

by a Northpoint Graduate Professor 

and pass with a 70%

Click here for details 
What are the delivery systems?
All cohorts offer live instruction in person on the main campus or you may participate virtually through Zoom.
What Is Your Graduate Transfer Policy?
An official transcript from a recognized, accredited graduate school must be submitted to the Office of the Registrar at the time of application. The transcript will be reviewed by the Office of the Chief Academic Officer. Transferred credits will be determined (1) by the student's grade and (2) similarity to our curriculum. Only courses in which a grade of B or better was earned will be considered. No transfer credits will be considered for courses taken at another institution once the student has matriculated into Northpoint without express written permission from the Chief Academic Officer. A maximum of twelve credits may be transferred into the master's program.
Does Northpoint Offer Housing?
If you are interested in staying for one night, three nights, or the semester, we can help you. We do offer nightly rates at $40/night in Academy Hall. Please contact the student development office to book your nights: [email protected].
What Does It Cost?
Fall 2022 Master Cohorts are $12,000 for the entire program.
For further details, see the Admission & Aid page on the website.
The program may be financed through monthly payments, personal loans, and/or Title IV Federal Loans
Fall 2023 TBD