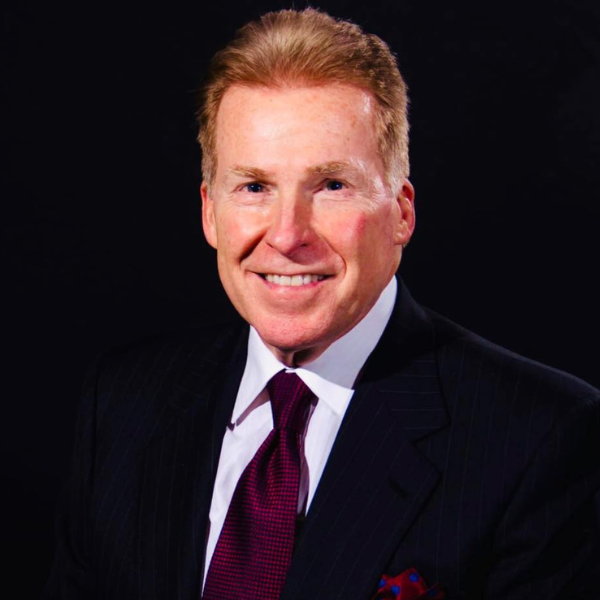 Rev. Tiff Shuttlesworth
Interim President
Dr. Dan Howell
Chief Academic Officer
[email protected] | (978) 478-3451
Dr. Howell has been with Northpoint Bible College since January of 2003. In addition to his duties as a professor he has been the chair for the practical ministry and Bible/theology divisions, and the graduate school of the college. He became the Chief Academic Officer for Northpoint in May of 2016.
Dr. Howell has served as a pastor, Christian school principal, minister of Christian Education, and executive pastor for churches in Kansas, Ohio, Indiana, and Rhode Island.  He has also served on District Christian Education Committees in Ohio and Indiana.  As well, he has served on various Christian education committees and has written a book and various articles for the Assemblies of God. Dr. Howell earned a Bachelor of Arts in Secondary Education from Emporia State University, Emporia, Kansas, Master of Divinity from the Assemblies of God Theological Seminary, Springfield, MO, and a Doctor of Ministry in Christian Spiritual Formation from Fuller Theological Seminary, Pasadena, CA. Dr. Howell is also certified to administer and interpret the Myers-Briggs Personality Profile.  
Dr. Howell and his wife Susan have two grown children, Melissa and Ryan, and four grandchildren. 
Mrs. Pam Perron
Chief Financial Officer
[email protected] | (978) 478-3420
Pam Perron has been the Chief Financial Officer at Northpoint since 2020. She holds a Bachelor's degree from Colorado Technical University.
Mrs. Perron financial ministry also reaches the Southern New England State Association of the Gideons International where she serves as Secretary/Treasure. Locally, Pam has been a treasurer on numerous boards and organizations. She currently fills the role as a trustee for the historic, First Baptist Church in Haverhill.
Together with her husband Rich, they have three adult children, Bradley, Christopher and Danielle and four grandchildren.
Rev. Michael Scott
Dean of Students
[email protected] | (978) 478-3466
Michael Scott has served as an Executive Pastor and Youth Pastor for churches in Kansas and Tennessee and became the Dean of Student Development for Northpoint in 2021.
He has a Master of Arts in Ministerial Leadership from Southeastern University and a Bachelor of Arts in Youth Ministry and Bible from Central Bible College. From his time in college through his ministry career, Michael has traveled in bands that have led worship across the United States and Europe, been involved behind-the-scenes in college and high school athletics, served as a youth consultant for the Assemblies of God churches in Kansas, and has spoken at and helped lead many camps and youth events.
In addition to his duties as Dean, Michael is also part of the faculty as the Professor of Youth Ministries. Michael and his wife Rebecca have two young children.
Dr. Cecilio Hernandez
Dean of Hispanic Studies
[email protected] |(978) 478-3442
Rev. Dr. Cecilio Hernández has been a pastor for the past 35 years. He is the Lead Pastor of Iglesia Cristiana Ebenezer in Lowell, Massachusetts. He also serves in the Presbytery for Southern New England Ministry Network as the Intercultural Ministries Presbyter working with ethnic credential holders and churches. For a while Dr. Hernández served bi-vocationally and worked with large non-profits as their Chief Financial Officer.
Dr. Hernández holds a Bachelor of Science degree in Business Administration from the University of Massachusetts (Lowell); a Master of Science in Organizational Leadership from Southern New Hampshire University; a Master of Arts in Urban Ministries from Gordon Conwell Theological Seminary; a Master of Divinity Equivalency from Gordon Conwell; and Doctor of Ministry from Gordon Conwell Theological Seminary.
Dr. Hernández is passionate about preparing the next generation of ministers for the work of the Kingdom of God and further developing Hispanic ministers already in ministry.
Dr. Thomas Harrison
Chief Development Officer
[email protected] | (978) 478-3400
Dr. Thomas Harrison serves as the Chief Development Officer developing relationships with Northpoint's friends, churches, donors, alumni, and corporate supporters. Working with President J. David Arnett, Dr. Harrison oversees media, marketing, and philanthropic opportunities for the college. He assists in grant writing, estate planning, establishing scholarships and alumni activities.
Dr. Harrison is an educational leader and has served as Academic Dean, Director of Academic Affairs, and Vice President for Institutional Advancement, following a career in ministry, and managing radio and television stations.
Academically, Thomas Harrison has a PhD in Higher Education Administration from Saint Louis University, a Masters in Journalism from the University of Oklahoma, a Bachelor of Science in Media from Oral Roberts University, and a Professional Certificate in Digital Marketing from the University of Phoenix.
He has taught undergraduate and graduate courses for Oral Roberts University, Central Bible College, Evangel University, and the University of Phoenix. For more than 10 years, he directed the training of ministry candidates for the Oklahoma District and its seven study centers throughout the state.
Dr. Harrison's work in media has been recognized with Telly and Angel Awards.
Rev. Harrison is an ordained minister with the Assemblies of God.
Thomas Harrison is married to Kathy Harrison who is a musician (trumpet, French horn, and handbells). Kathy Harrison teaches and directs multiple church and community handbell choirs including the former Central Bible College men's basketball team as they played handbells and were featured on ESPN.